Fit linear or logistic regression model right inside Google Sheets spreadsheet in a few clicks with single add-on, the TableTorch.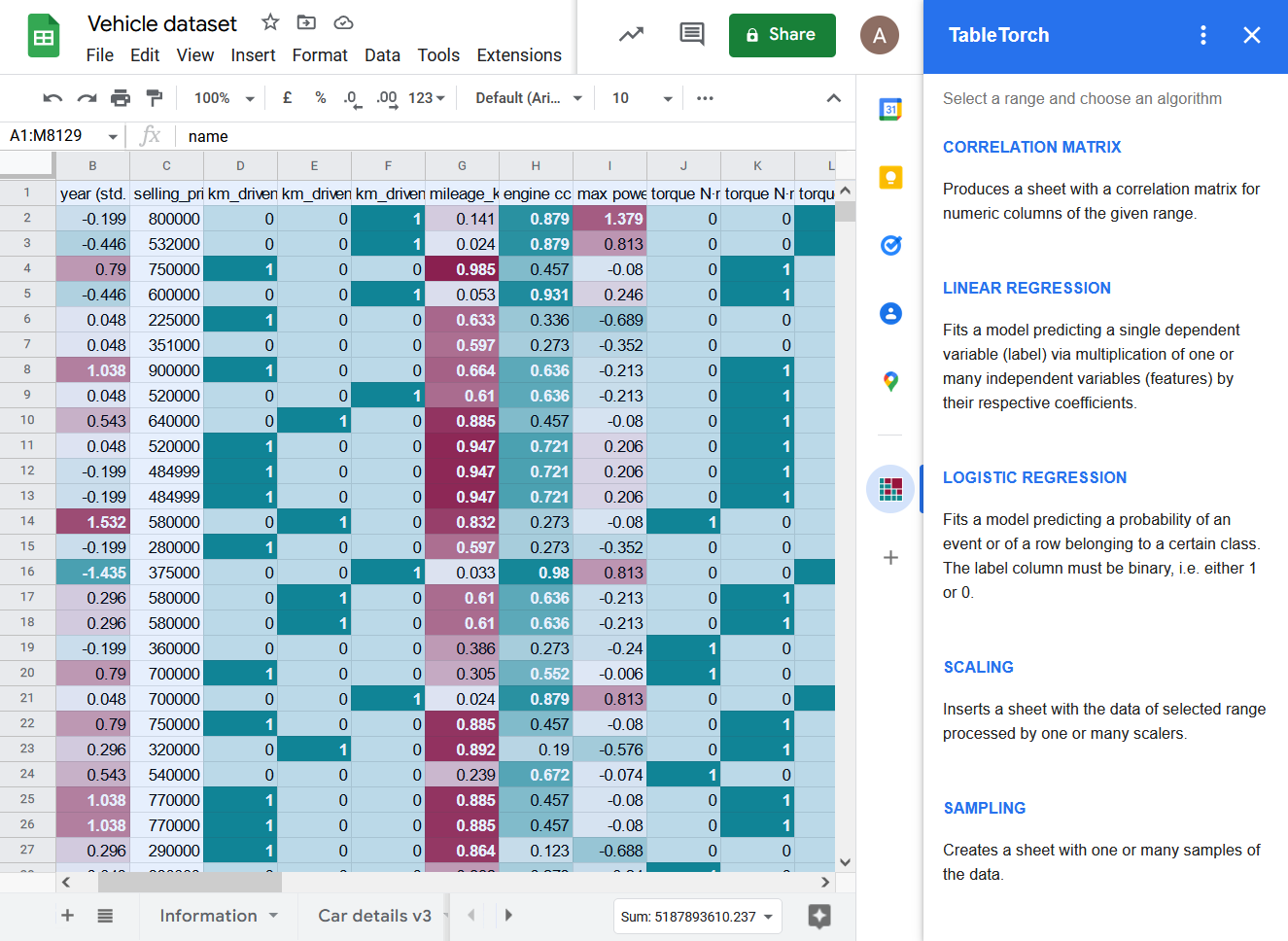 Watch our videos demonstrating the most popular functions of TableTorch:
TableTorch uses your sheet data solely for the purposes of an initiated request, i.e. it does not store nor transfer your data to any third-party except through the appropriate Google API to reach your spreadsheet or TableTorch UI. Review our Privacy policy for more details.
See also:
Google, Google Sheets, Google Workspace and YouTube are trademarks of Google LLC. Gaujasoft TableTorch is not endorsed by or affiliated with Google in any way.